Have you ever heard of Unreal Engine? It's a powerful and versatile game engine used in the development of some of the world's most popular video games, but why you should pay attention to it? Brands and studios are increasingly leveraging the same technology used to create video games to create immersive experiences in various other industries, such as film, television, architecture, automotive design and more.
Let's take a closer look at this remarkable technology.
What Exactly is Unreal Engine?
Unreal Engine was developed by Epic Games as an integrated 3D creation software program that allows users to create realistic environments and characters for use in interactive media such as video games, films, and animations. It provides a suite of tools for creating high-quality visuals, from photorealistic graphics to dynamic sound effects, that can be used in any type of application or platform. This makes it an incredibly versatile tool for designers and developers alike.
Why Should You Use Unreal Engine?
UE offers many advantages for both – professionals and newcomers in the creative industry. For starters, UE is free to use, so there are no upfront costs associated with using it – all you need is a computer capable of running the software.
It also has strong support from the gaming industry—with over 40 million subscribers across all platforms—and Epic Games itself. Epic provides ongoing updates throughout the year to ensure UE stays at the cutting edge of game design technology.
How Brands Can Use Unreal Engine Besides Gaming?
Film & Television Production
Unreal Engine offers a range of features that are perfect for creating virtual production sets and worlds. For example, UE enables filmmakers to use photorealistic real-time rendering that can simulate any kind of environment they require on set. This allows them to adjust lighting, camera angles, and even entire environments quickly without having to pause filming or wait for rendering results from a traditional computer graphics pipeline.
In recent times, world-renowned films such as Matrix and The Mandalorian have been constructed using the revolutionary Unreal Engine technology. This engine has become a leading production force for some of the most beloved titles in cinematic history.
Architecture & Design Visualization
Unreal Engine also has a set of tools specifically designed for architectural visualization projects. From interior design visualizations to virtual walks, the UE makes it easy for architects and designers to create 3D models of their projects with realistic lighting and textures. Architects can even leverage UE's cinematic tools to create stunning visual effects that transport viewers into their designs in ways previously unachievable with traditional rendering pipelines.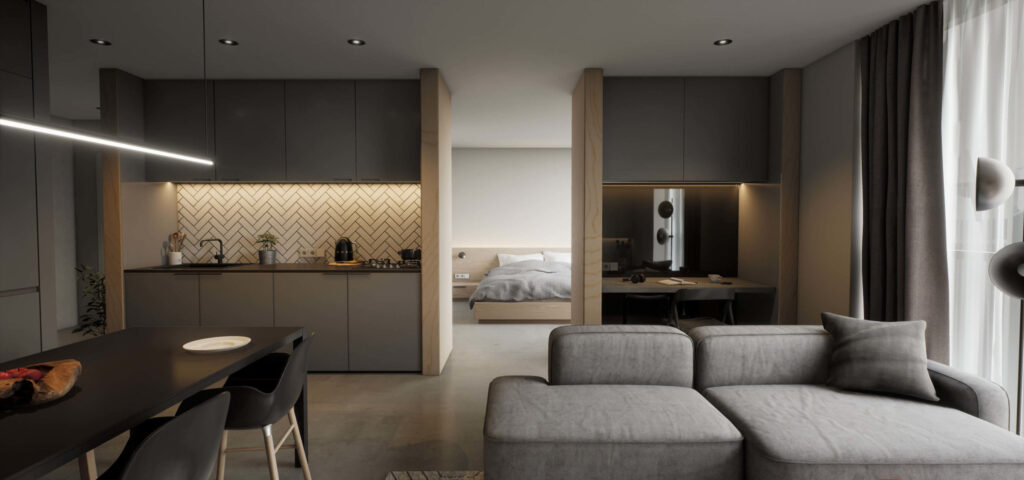 With Twinmotion, architects are empowered to generate stunning visuals that capture their concepts in no time. Take advantage of its intuitive tools and features to bring projects from concept to reality quickly and effectively.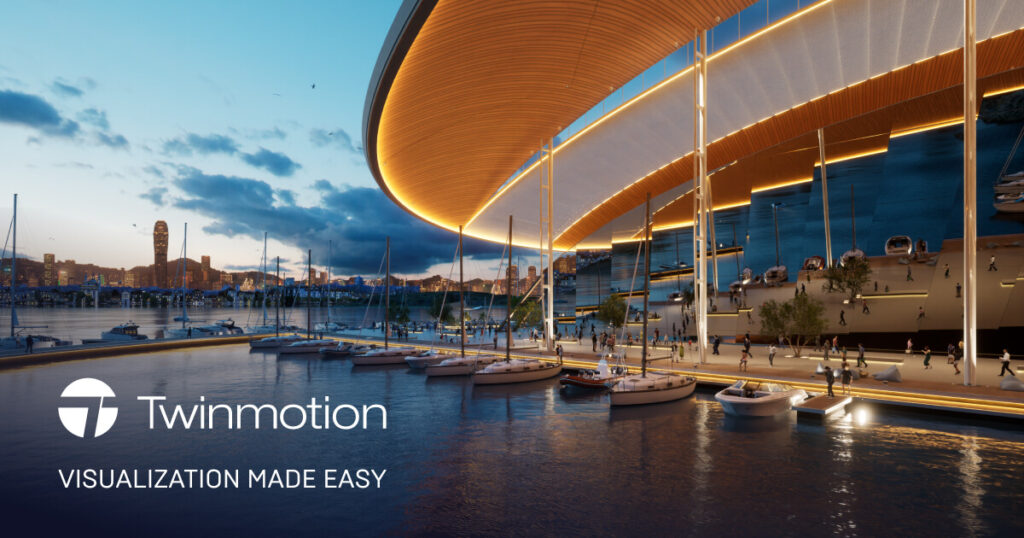 Automotive Design Visualization
Car manufacturers are also taking advantage of UE's powerful capabilities by using it to visualize their vehicles before they ever hit the road. With Unreal Engine's high-fidelity 3D models and advanced lighting capabilities, automotive companies can create fully immersive digital showrooms where people can virtually explore cars from all angles before making a purchase decision.
Carmakers can use UE's interactive tools—such as physics simulations—to quickly test out new designs before putting them into physical production.
Events and Live Shows
Incorporating Unreal Engine technology into the live events industry has enabled brands to create interactive experiences for their audiences. By leveraging its expansive library of tools like Niagara and DMX plugin, brands can elevate live events beyond merely physical real world experiences that captivate the audience and look amazing – for example in live TV shows.
In an ever-growing market where customers desire unique return on engagement opportunities whether in person or remote, utilizing Unreal Engine technology in live events markets transforms how a brand might engage with customers by using Metaverse. Through innovative implementation, such as creating live events using Unreal Engine-powered titles like Fortnite, brands can take advantage of this powerful medium and foster meaningful connections with customers.
Travis Scott's Astronomical concert has become one of the most successful virtual events to date, with a staggering 12.3 million people tuning in from around the world!
Conclusion
The possibilities for Unreal Engine extend far beyond gaming. Brands and studios across industries are leveraging its cutting-edge features for everything from film production to architecture visualization. That list only grows larger daily as more organizations discover ways to utilize this revolutionary engine outside of gaming applications. If you're looking for an effective way to bring your project ideas off the page and into life, you should definitely consider what Unreal Engine has to offer!