If you are a director or producer looking to create the next big commercial, virtual production can be an invaluable tool. It has changed the way filmmakers and content creators can bring their ideas to life—enabling them to produce stunning visuals without having the limitations of sets, locations, or actors.

It's a revolutionary breakthrough that allows to take greater creative control than ever before in post-production. In this blog article, you will find an overview of how our process allowed us to bring these realistic settings – created entirely in a digital world – to life.
Pre-production phase
During the pre-production phase of the Delsym project, it was of utmost importance for our team to ensure that both the director's and client's visions were brought to life. In order to do this, we participated in detailed pre-production meetings involving key elements such as scene aesthetics, and the ratio of virtual components to real ones. Such meetings enabled us to be perfectly prepared for each stage of production which ultimately made for a much smoother process.
Delivering the director's and client's vision through pre-produce meetings truly allowed us to capture their ideas in the best way possible, resulting in a great product.
Working closely with the virtual art department is essential when planning a shoot for virtual production. At our meetings, the production designer presented us with a 3D version of our proposed layout, which really helped to establish that expectations from all parties were being met from the outset. Particularly useful was having the art director on hand to provide sketches of what it could look like, allowing us to easily visualize how things would come together.

The combination of fantastic 3D modelling and guidance from the art director meant that we had everything needed to plan a successful virtual production shoot!
Time management is the key to success in any virtual production endeavor. A good shooting schedule should consider every step of your project, from pre-production all the way through to post-production and delivery. Each step needs to be worked backward from the established deadline so that there is enough time for each phase.
Choosing realistic timelines can help you stay on track, avoid costly delays or reshoots, and ultimately bring about a successful outcome for your project.
Virtual Production with Unreal Engine
Previz
Creating previz in Unreal Engine was essential for the success of the project. We knew that not only would it give us a better understanding of how to fit all the assets together, but having a rough draft also gave us an opportunity to get buy-in from the various stakeholders. With their input, we could more accurately create a blockout containing individual items such as fridges and cabinets.

Our previz in Unreal Engine enabled us to ensure success on our project and avoid costly redesigns after completion.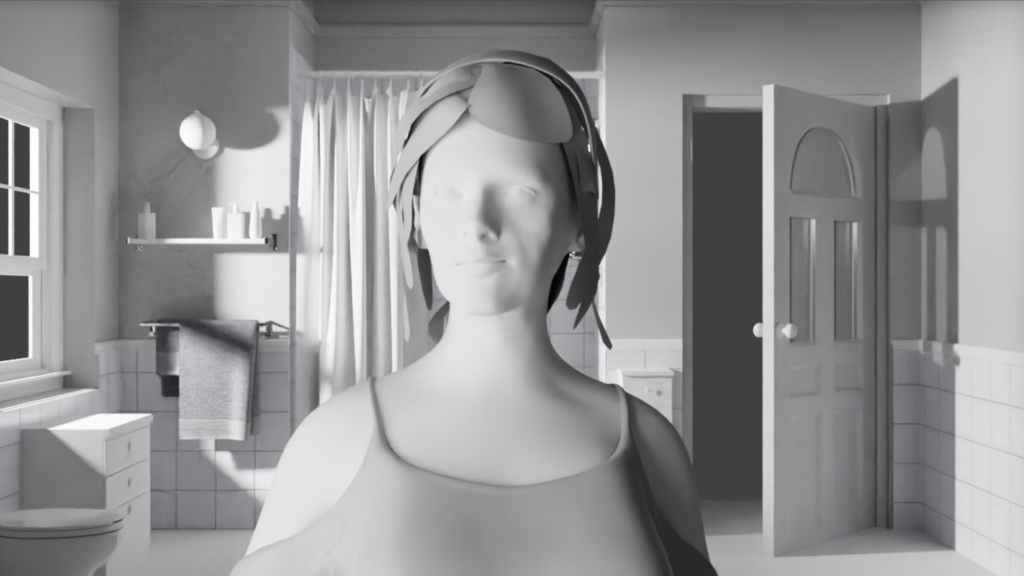 Materials and PBR
Working with real-time technology enabled us to make rapid changes on the fly. This was particularly useful for creating PBR materials that included a variety of finishes, such as paint or glossy bathroom tiles. We worked hard to ensure that our textures were realistic and captured the aesthetic of the production designer's vision.
Detailed interior
The real time technology of Unreal Engine gives almost endless possibilities to precisely arrange various elements in the scene. We used it to our advantage to carefully adjust pictures, accessories, and figurines in a way that felt real and alive. To save time, we used AI-generated images for the pictures hanging on the wall, that will match the West Anderson aesthetic of the scene.
What was once an empty 3D world is now an emergent interactive environment ready to capture the attention of anyone looking at it. Planning ahead and staying organized is essential for any successful project, as adding new props, later on, can be more time-consuming. Now, with all the pieces in place, we are able to move closer to completion.
It is best practice to know what props you want before starting this process, as adding new ones can be more laborious afterward. Once all elements are in place, our project starts entering its near-final phase.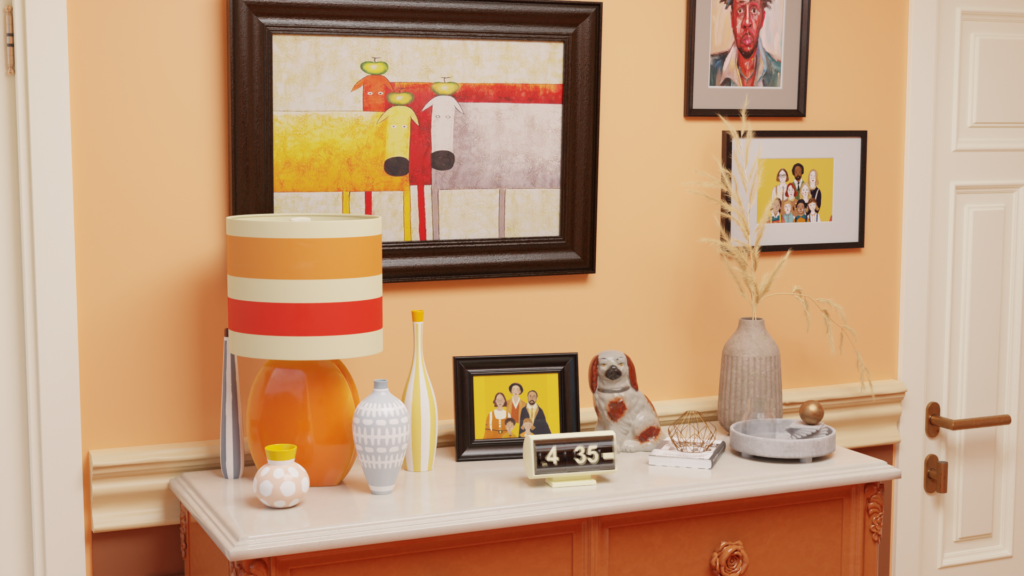 Lighting in virtual production
Lighting is often a major key in bringing a director's vision to life, and our virtual production workflow was no exception. Through precision lighting adjustments, we were able to faithfully recreate the director of photography's desired mood and atmosphere in Unreal Engine. On top of that, we also gave the scene an extra level of realism by toggling between day-to-night scenarios at will. It's true that technology has revolutionized the way productions are created, and the immersive detail we achieved through lighting is a testament to that.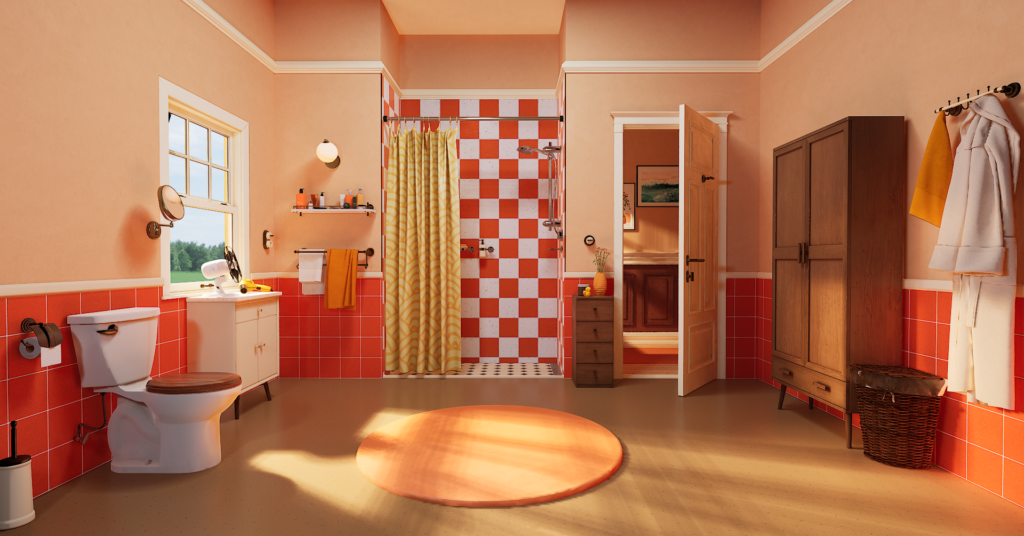 Utilizing Unreal Engine grants the power of complete visualization, allowing you to explore your set in immersive detail with a pair of VR headsets before filming begins. Unlocking endless possibilities for perspectives and insight that can transform any production into unparalleled excellence.
Virtual production real-set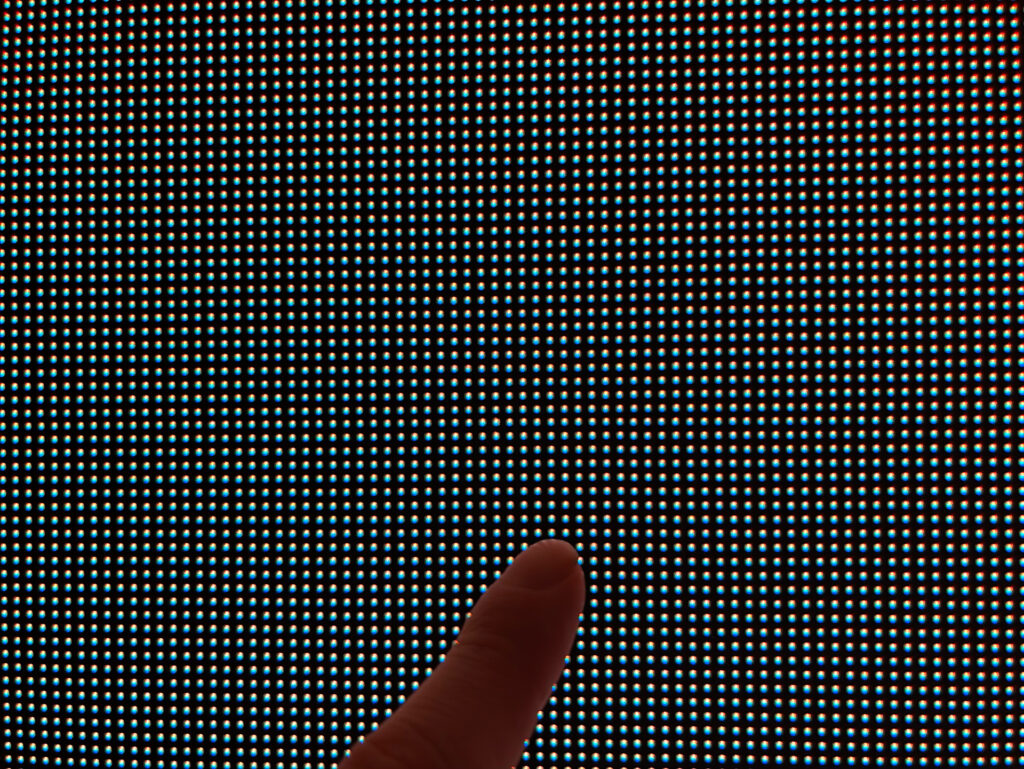 Our virtual production set up was no easy feat and we anticipated a few challenges. However, there was nothing our art director couldn't handle! With his knowledge and creativity, shooting progressed swiftly, and we were able to stay on schedule despite any potential setbacks that could have presented themselves. We had to take extra precautions to ensure clear visuals as we adjusted the lighting and color space, but our 3D Artist quick thinking kept us on course with the production plans. In the end, it was a fantastic success.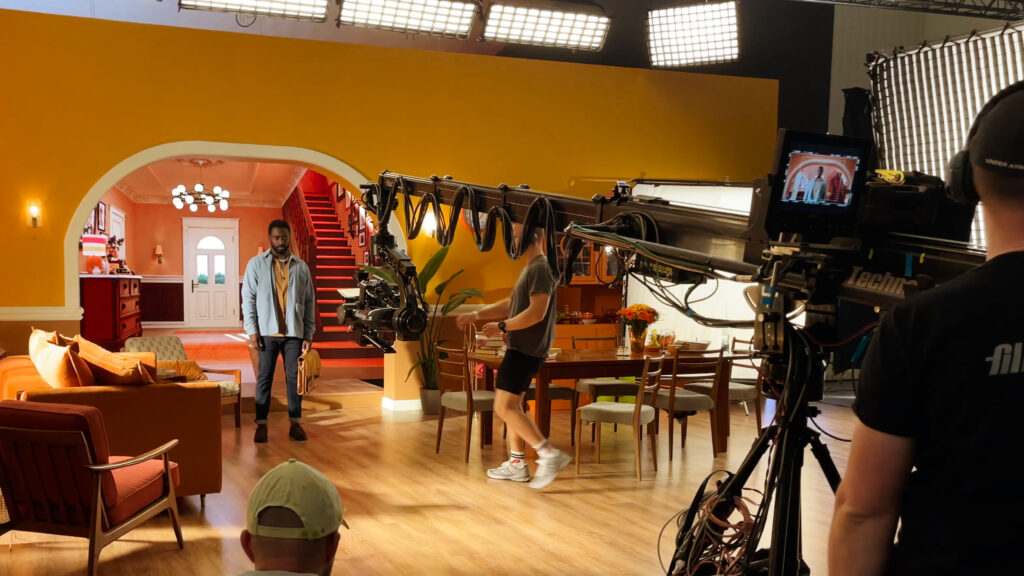 Conclusion
At TATO, our commitment to excellence has enabled us to bring cutting-edge environments alive. Our recently completed Delsym commercial project is an example of what can be achieved when harnessing the power of Unreal Engine: creating breathtaking visuals and fully immersive worlds.
We hope this case study will inspire you with a glimpse into the possibilities that UE technology provides today.
Credits
Studio: VU Finder
Powered by: Unreal Engine
Director: Abbie Stephens
Virtual Set Producer: Łukasz Tomasz Kołtunowicz
Production Designer: Natalia Mleczak
Producer: Marcelina Ostrowska
Executive Producer: Marcin Szymanowicz
Virtual Set Art Director: Piotr Buczkowski
Unreal Artist: Caisar Hadi
Production Manager: Lucyna Stróżak